X275 Record holder Shane Fisher 4.55 at 159 mph Holly Springs MS 9/14/2013-ProTorque Racing Torque Converters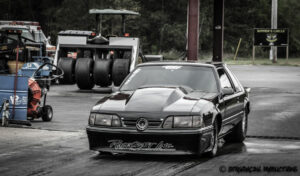 I'd like to give a big thanks to Joe at Pro Torque. I've been running ProTorque's Racing Torque Converters all year and set the x275 turbo record with it back in the spring. I decided to try ProTorque's Racing Torque Converters new Gen 2 Revolution series bolt together torque converter last week. We bolted it in and picked up 3mph and .03 out back with no other changes!!! Couldn't be happier with it! We are running numbers thought impossible a few months back!
JOHN KOLIVAS the baddest man on the planet with a turbo car! John has taken me under his wing and given my car more attention than anyone could ever ask for this year and the results have been phenomenal. Not just a tuner / race car guru but an all around great guy!
Thanks to my dad, Russell, for getting me into racing and being there for me every step of the way.
I'd like to thank Skinnyman / Racecraft for all the suspension parts and work you guys did over the winter and pointing us in the right direction. New to X275 Skinny has been there for us since day 1.
Wade and the guys at Southern speed have had a big hand in getting the car where it is the past couple of months. Wade's knowledge and help at the track is hands down A-1. Congrats to Wade / Shawn this weekend 1.09 / 60ft insane!
Bennett Racing engines for building such a power house. Service and results are more than anyone could as for! The guys obviously have it together, 2 of the fastest X275 cars this weekend running Bennett Power!
Neal racing transmisison for providing such a durable spot on tranny. Met Keith at the track friday night great guy and there to support his customers!
My wife, Deena, and family for allowing me to have the time to race!
Jabbo and the crew at Holly Springs for giving us a great place to race and always a killer track!
Thanks to all the racers in x275 and for all the kind words! I hope Im not leaving anyone out!!