Women Of Team ProTorque Racing Torque Converters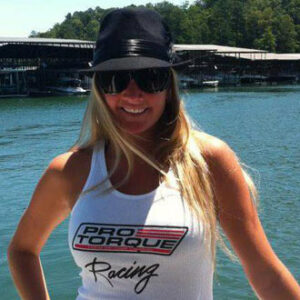 Below we pay homage to the lovely women behind the men who proudly display our racing gear at events or at home while still applying themselves as leaders in the pits, with their teams and husbands or simply as fans of the most competitive racing torque converters team.
The ladies are a huge part of helping the racing genre' know about their involvement with breast cancer awareness and show it with our team shirts and tanks.
We feature the "Women Of Team ProTorque" in a photo gallery style of "Thanks" to each and everyone of these fine women of the Team ProTorque Family that Keep Representing!!!