PRO EV-1 TORQUE CONVERTER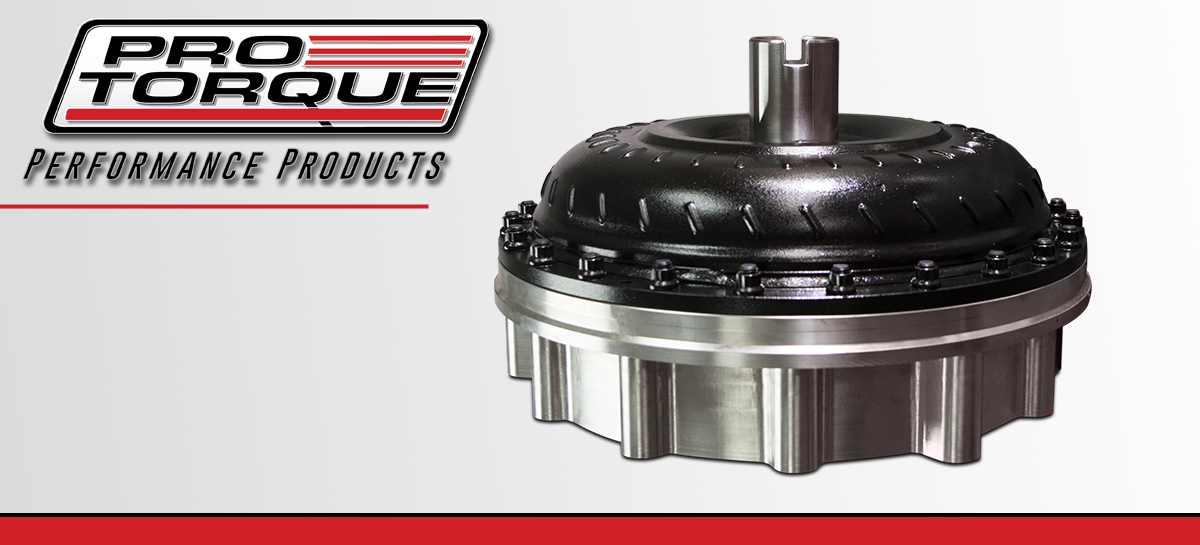 Medford, NY
–
ProTorque Performance Products
, the world's leading performance torque converter manufacturer, has teamed up with
Boninfante Friction
, the unrivaled top fuel clutch manufacturer, to co-develop driveline products and the result is the revolutionary Pro EV-1 torque converter.
The
ProTorque Performance Products
Pro EV-1 torque converter utilizes technology from both top fuel and doorslammer drag racing to deliver "best of both worlds" performance. For race teams that are looking for the ultimate competitive advantage, the Pro EV-1 torque converter offers that edge. A modular torque converter system designed to work with lock-up transmissions such as the TH400, Bruno Lenco, and US drive, the Pro EV-1 pairs perfectly with many of the most heavily-used and proven transmissions on the market.
ProTorque's highly specialized Pro EV-1 torque converter will be offered in both lock-up and non lock-up configurations, and will use many of the same parts, including stators and pumps, as the existing EV-1 product line. The new Pro EV-1 will deliver unmatched performance and superior versatility by allowing teams to run either configuration with the same transmission.
The ProTorque Performance Products Pro EV-1 gives tuners even more options in a sport where power management and tuning are the fine line between a world record and smoking the tires. Don't risk getting left behind – call (631) 218-8700 for more information or to order a Pro EV-1 torque converter today.