Fastest Diesel Truck 1/8 Mile | Wade Moody: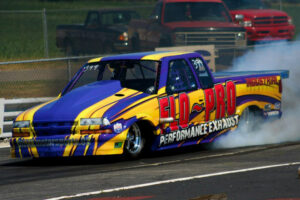 Congrats to Wade Moody on his new Personal best And new UNOFFICIAL Title of Worlds Fastest Diesel Truck !!! here is his message to ProTorque Racing Torque Converters:
"Hey guys just wanted to update you on our testing last night we went from high 5.20's in the 1/8th to a 4.95 @ 145!! That is the single fastest pass in Diesel truck Drag Racing history in the 1/8th!!! We will be running a full 1/4 mile soon, we are working on bettering the front half.
Thanks for all you help and support!"
Wade