ProTorque Racers Dominate at Prestigious Season-Ending Events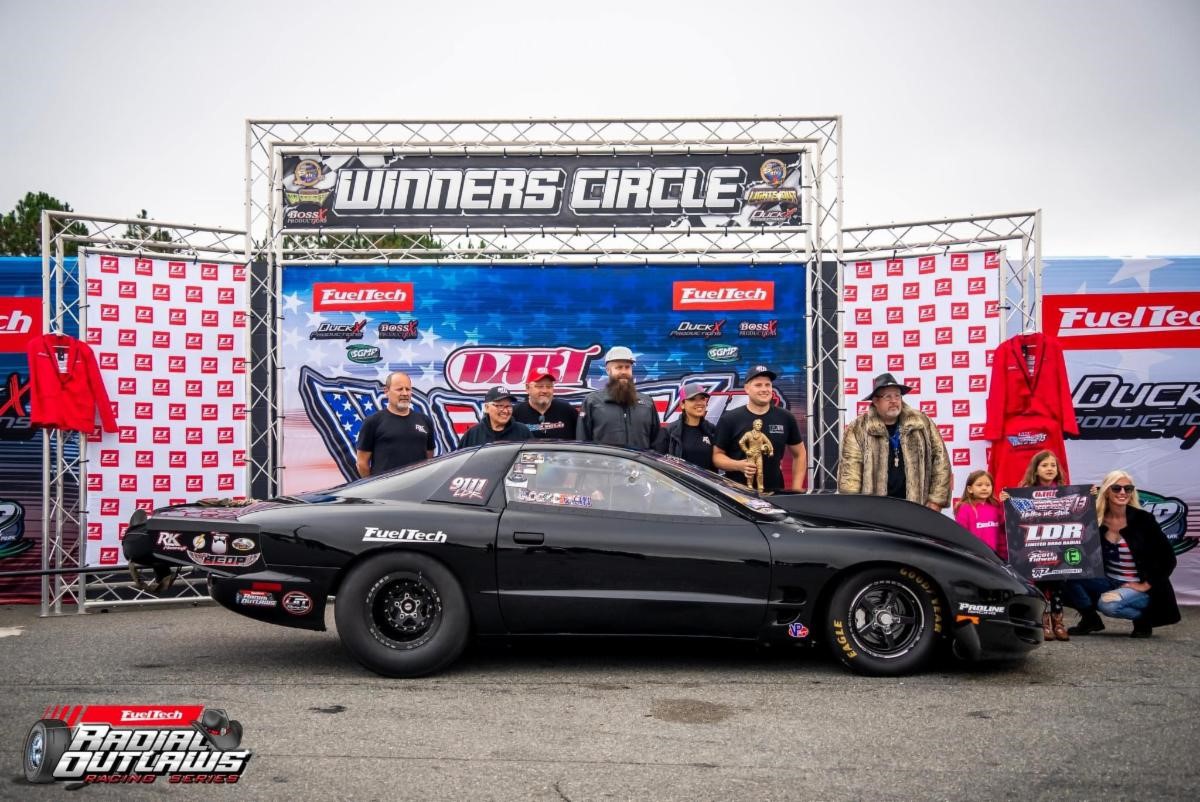 ProTorque racers have been dominating prestigious season-ending events recently with major wins, milestone records, and coveted championship titles across the board in a variety of top-tier drag racing categories.
While racing at the 26th Annual Haltech World Cup Finals: Import vs Domestic event at Maryland International Raceway in early November, ProTorque took center stage as Cody Phillips was the only driver to break into the 6-second zone during Street Fighter qualifying; he topped the order with a 6.917 at 205.29 mph run from his 1994 Toyota Supra while Tony Phillips qualified third and Louis Filippides was fifth. In eliminations, T. Phillips and Filippides worked their way to an all-ProTorque final where T. Phillips's 1995 Supra secured the win and the $10,000 purse with a 6.963 at 208.39 mph trip over the 7.088 at 192.17 mph pass from Filippides's 2014 Chevrolet Camaro
Martin Connelley dominated the Wild Street class with his 1990 Mustang from start to finish. In qualifying, Connelley was the quickest in the huge 35-car field and firmly held the number one spot with a 7.223 at 181.89 mph time slip. Connelley then defeated everyone who dared line up against him in eliminations, winning five rounds in a row with incredibly consistent 7.2-second and 7.4-second passes to take a trip to the winner's circle and a $10,000 check for his hard work.
Team ProTorque had many more impressive finishes at the World Cup Finals, too, including Andy Manson who picked up a respectable runner-up finish with his 1996 Ford Mustang in Renegade vs Modified. Additionally, Keith Rhea clicked off a class-leading 6.506 at 213.57 mph blast to qualify number one in the Warriors category with his 2004 Mustang Cobra, but ran even quicker – despite lifting – with a 6.457 at 206 mph pass during pre-race testing which set the Modular-powered Ford quarter-mile doorslammer world record.
One week prior to the WCF, ProTorque's racers invaded the hallowed grounds of South Georgia Motorsports Park and had similarly stellar results at Duck X Productions' No Mercy 13 drag radial event.
In Limited 235, Jason Riley expertly piloted his 1987 Mustang to a number one qualifying performance with a 4.930 at 143.34 mph trip. Riley then worked his way through round after round of eliminations until he wound up in the finals where his quicker and faster 4.920 at 143.40 mph captured not only the overall event win but also clinched the official title of 2022 RTRA Limited 235 season champion.
Meanwhile, in Ultimate/Ultra Street, two ProTorque drivers – Haley James and Stephen Barnett – faced off in the final elimination round. There, James's 2000 Mustang ran out the back door to go 4.461 at 161.11 mph and turned on the win light to make the driver the first-ever female winner of a DXP event while Barnett's 1993 model spun and slowed. Along the way, though, James had run a quicker pass of 4.451-seconds and reset the class elapsed time record as well.
Dallas Buchanan had a strong showing over the weekend with his 2000 Pontiac Firebird, too, as he wrapped up the event with a runner-up finish and an impressive new elapsed time record of 3.88-seconds in Limited Drag Radial which marked him as the first (and only) driver to break into the 3.8-second zone.
Finally, renowned radial racer Brad Edwards stepped in to wheel Grant Guthrie's wild 1966 Chevy pickup truck in place of Lyle Barnett in the incredibly competitive No Time Truck category and the group went on to earn the runner-up honors.
It takes a team of talented individuals to get to the winner's circle – from the driver to the crew and tuner to the engine and chassis builders and more – and ProTorque is proud to be a part of the success with the right combination of torque converters and driveline components to power impressive runs. Always at the forefront of technology and a proven leader in drag racing innovation, ProTorque is proud to manufacture its line of products in the USA with strict quality control standards to keep racers going forward on race day when it matters most.
To learn more, or to order, visit www.ProTorque.com or call ProTorque directly at (631) 218-8700.